WHITE LIE (Canada)
November 14 @ 10:00 am

to approx.

12:30 pm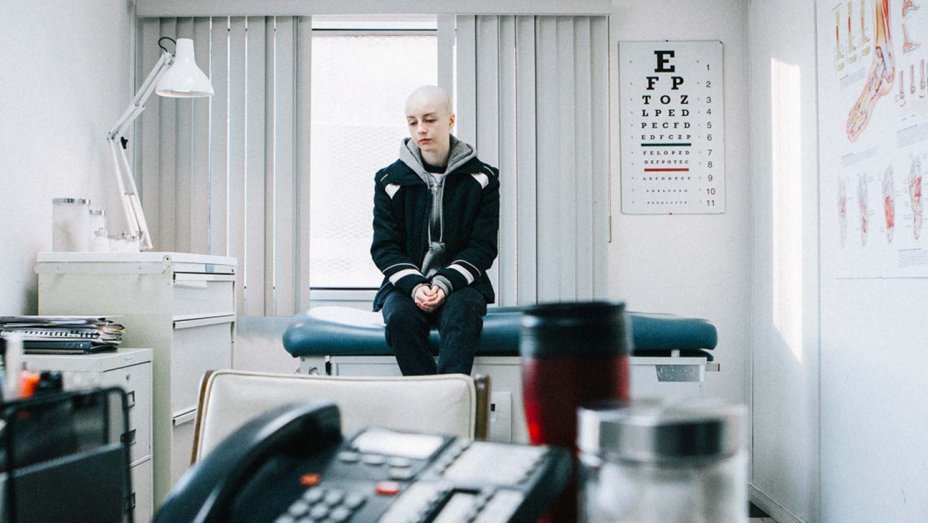 WHITE LIE

a character-driven 

psychological thriller film

 from the promising new Toronto-based directors Yonah Lewis and Calvin Thomas.
A troubled young woman traps herself in a dangerous spiral of deception in WHITE LIE, fabricating a cancer diagnosis in order to solicit attention, sympathy and charitable cash donations. This Toronto Film Festival world premiere from Canadian writer-director duo Calvin Thomas and Yonah Lewis is the kind of intelligent, well-crafted indie thriller that earns respectable notices and festival bookings. Theatrical prospects will likely be niche, though its gripping race-against-time plot and newsworthy subject matter should boost the film's audience potential. The factitious disorder of falsely announcing a serious medical condition on social media, which psychiatrists have dubbed "Munchausen by Internet," has escalated in recent years, with several high-profile fraudsters exposed and jailed.
Kacey Rohl dominates the film with her stunning and superbly textured performance as Katie — who variously comes across as an average young woman, a scared, abandoned little girl, and a Machiavellian schemer.   — and she's supported by an amazing cast that includes 
Cast:   Kacey Rohl, Martin Donovan, Connor Jessup, Amber Anderson, Sharon Lewis, Christine Horne, and Dan Beirne
Running Time:  96 min
Country:  Canada
Language:  English
Distributor:  Playtime
Doors at Camelot Theatre unlock at 9:30 AM for complimentary refreshments.  Film begins promptly at 10:00.  A facilitated discussion will follow the screening.  Tickets are free to Desert Film Society members.  Non-members pay $15 at the door.